A
AA

T

E

X Calculate It©
---
To use with QuickBooks©  US editions
Before – In this case the user keys in the number of days
and Calculate It will multiply the 3 numbers
(Quantity x Rate x 3Rd Factor = Amount). Watch the price and amount columns.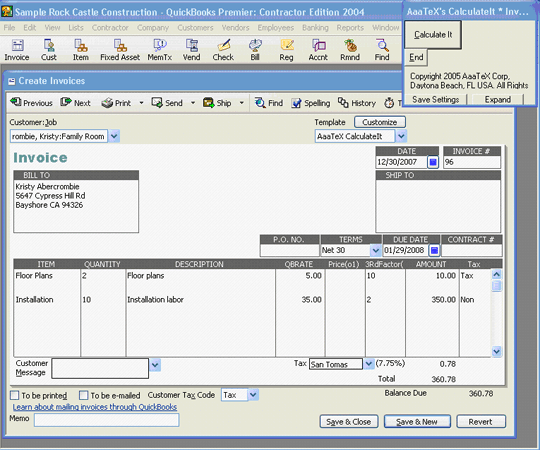 After -With just a click of the CalculateIt button, CalculateIt puts in the new values.
What a time saver!!! Imagine if you had dozens of items on the invoice!!!!!!!!!!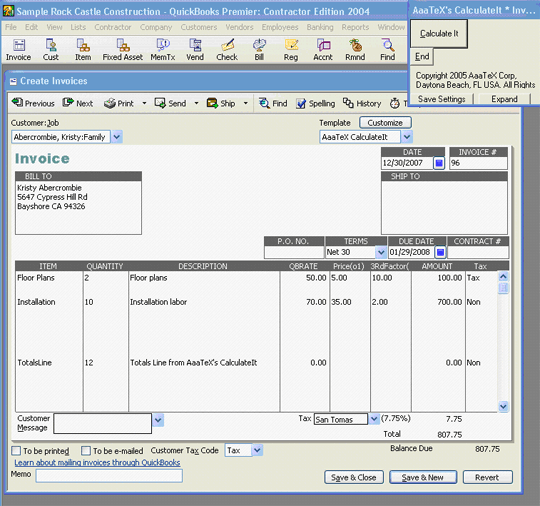 Notice that the quantity is totaled on the TotalsLine. We could also put in weights and extend it (i.e. Qty * Weight) and the weight can be in a custom field or an external file (i.e. Spreadsheet).
We can customize it to do what you want.
Now here is the Print Preview of that invoice. You can change the columns the way you want or leave some out. The O1 and O2 where indicates that we used the Other1 and Other2 fields. Again, the column names are changeable via the QuickBooks template.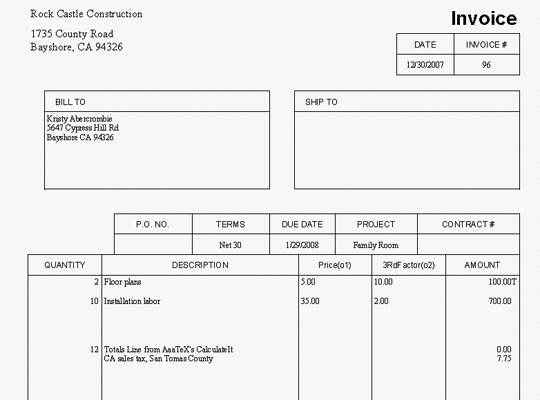 We do bills also! (AaaTeXCalculateItForBills)!!
Version and pricing info.
To buy it now or if you have questions – click here