Some screen Images of the eIntegrator©
for QuickBooks Desktop and Online Editions
---
EXTREMELY FLEXIBILE so you can meet your business requirements
This is our main screen. Normally just have to click on Download New Orders from All Stores or set it up for Automated Operations.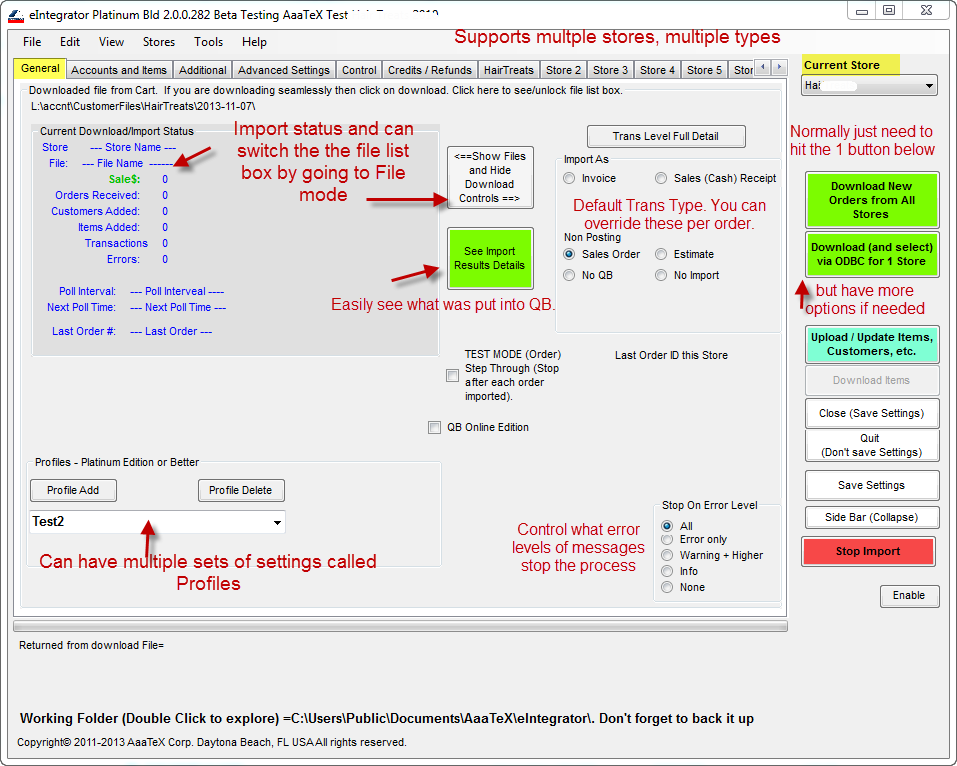 The setup that we would do with you, if needed, would go over these.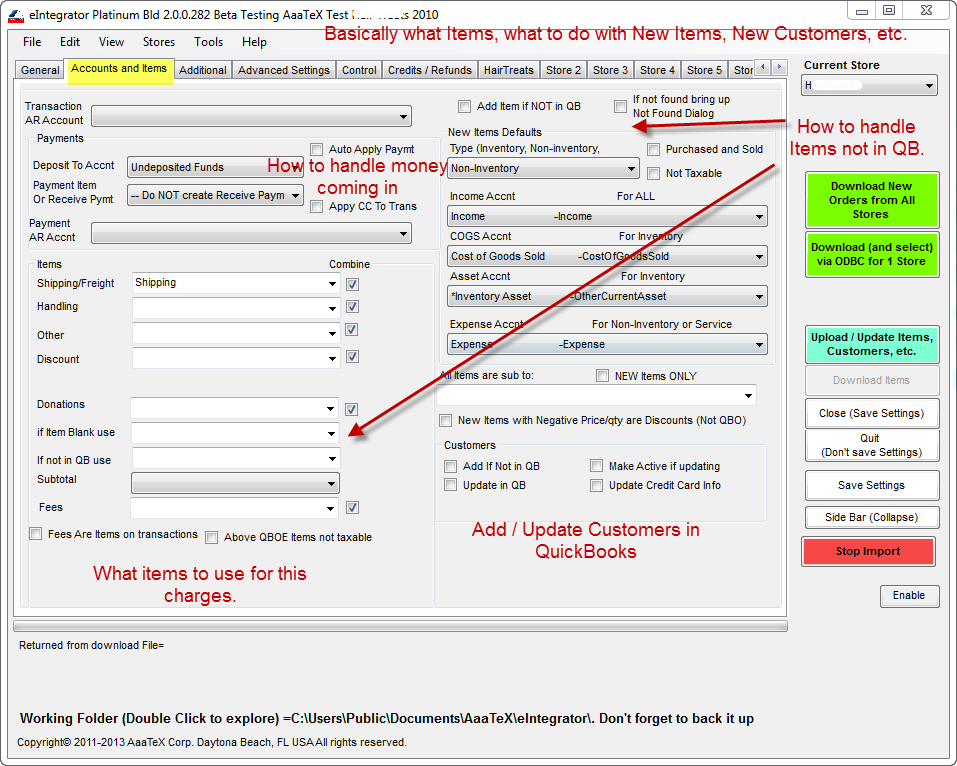 Our Download options if needed. You may just have to use this for exceptions. Normally you just need to use the
Download New Orders from All Stores or setup it up for Real Time Similation.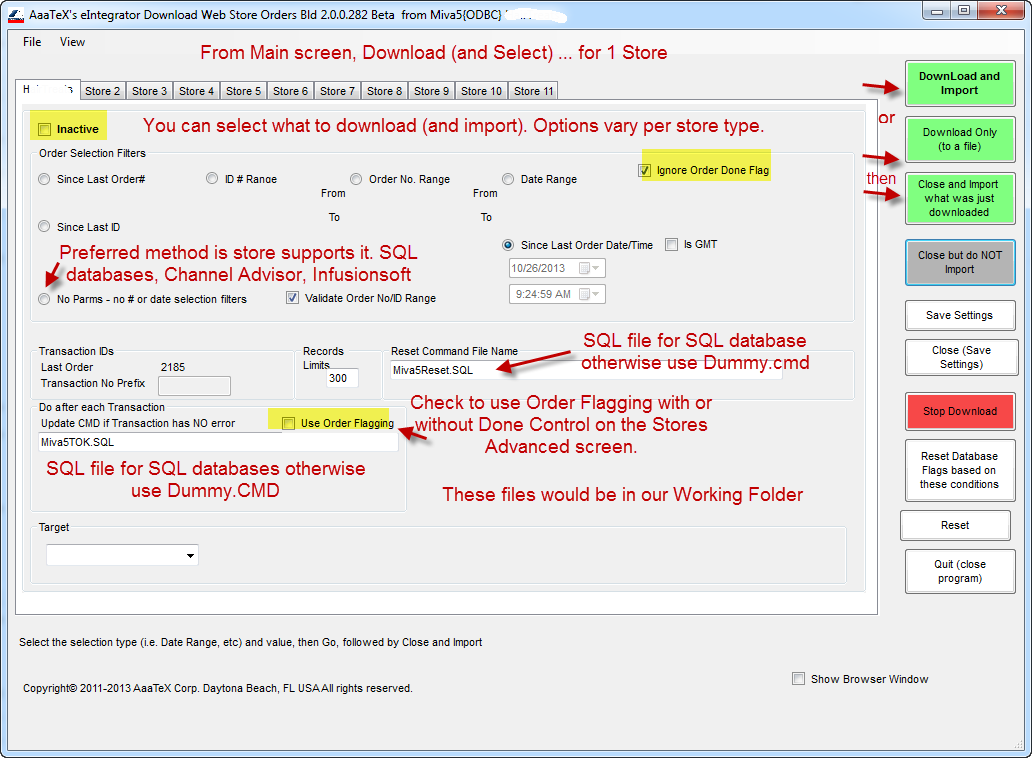 YouTube Video on how to setup the Integrator to work with QuickBooks
YouTube video on setting up your store in the Integrator
We do have a 10 day free trial version. A demo can setup here for you to see. Doing a demo or trial on your system can be done but requires doing the setup to map your store to your QuickBooks and we do not use your system.
Requirements:
QuickBooks version 2003 Pro USA or 2008 Pro (CA, US, AU, NZ) better for the Shopping Cart Integrator or eIntegrator
QuickBooks Point of Sale V7 or later for our POSeIntegrator
Microsoft Windows XP, 2003, Vista, 7, 2008, 8, 2012.
Same machine requirements as QuickBooks. 4G or more of RAM, Dual Processors of 2.5+recommended.
Microsoft Excel 2003 or later (for optional Excel Functions)
Supports hosted environments. Extra setup will probably be needed unless you use our hosting.
Download 

Download and Install Instructions
Please note that this demo is based on the QuickBooks Desktop Sample Company and our osCommerce cart. To use other configurations a setup would have to be performed i.e. QuickBooks Online Edition or a different cart.
Just $399 US for the Standard Edition Desktop Version The most popular is our Gold Edition for $549. No extra charge for setup.
For versions and prices of 'The Integrator' click here.
Major Credit cards and e-Checks via PayPal. We also accept M/C, Visa, and Discover directly. AmEx only via PayPal.





and $399 for QuickBooks Online Edition (Basic Edition).
To buy using other methods or if you have questions – click here
To View our return policies – Click here
Update Cart's Quantity from QuickBooks:
Integrator Premier Edition function
Keep your online quantity on hand current and accurate from QuickBooks
Includes Inventory and Assembly QuickBooks Items
Can update every few minutes – you set the time
Only applies to carts with support updating – does not include file import integrations.
Interface with your Shipping Program:
Creates a file to be used with your Inteface program
Can be a csv or tab delimited file
Can get total weight from a custom field (Pro Edition or Better)
Can get dimentions from a custom field (Pro Edition or Better)